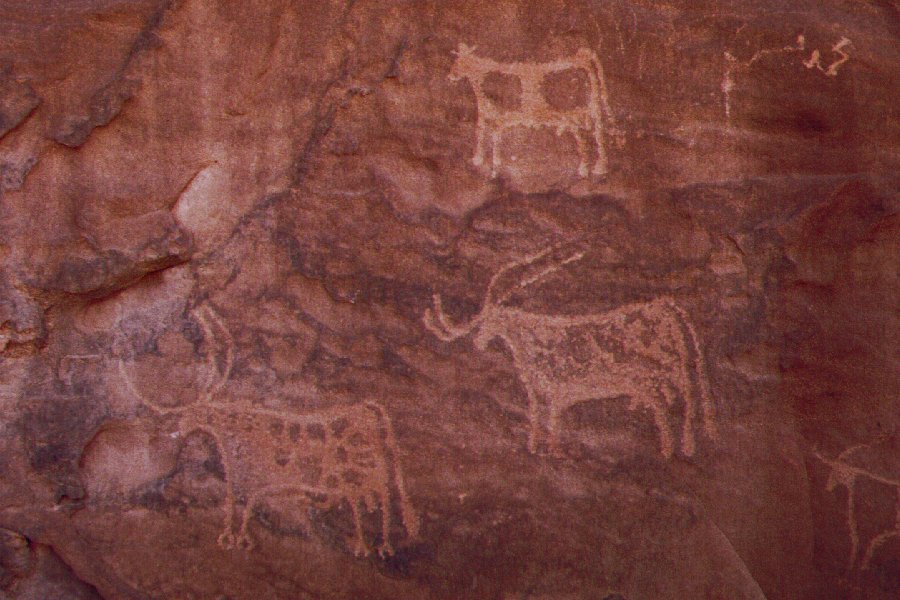 Karkur Talh bovids (Courtesy Fliegel Jezerniczky Expeditions (
link
))
Without trying to draw any conclusions, I will say that the above rock art drawing has had me thinking for a while. The antlers on two of the above animals don't match any bovids I know of in Africa today. The closest animal I can think of is a reindeer.
Given what we now know about Saharan megalakes and their connection to Karkur Talh, I am wondering if these could have perhaps been wondering bovids from Icy Europe. I really don't have any other explanation. The artists of these rock art drawings seem to have been very accurate in their realizations and the antlers on these animals do somewhat resemble those of a
South Georgian reindeer
. As South Georgian reindeer are not from South Georgia, but from Norway, this engraving hints at an Ice Age exodus from Europe, and to the very different environment of the Sahara 10,000 years ago.