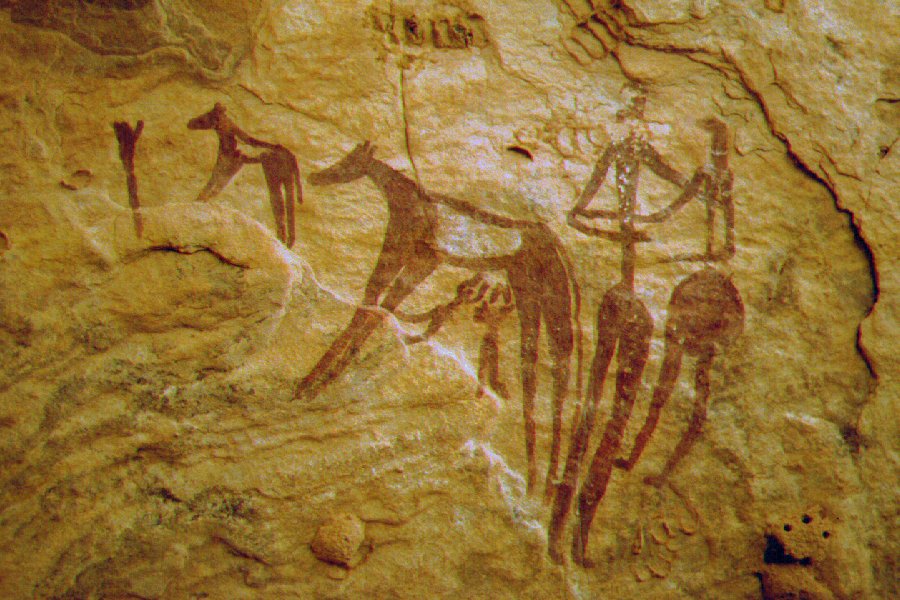 A Family
Children milking a cow while her calf stands aside
Late Bovidian Period
Courtesy Fliegel Jezerniczky Expeditions (
Link
)
When I first looked at this image, I could hardly believe my eyes. Here is a family, with two children milking or suckling a cow. Any person who has ever been involved in the exhausting process of breast feeding a baby or toddler will "get" this picture.
It must have been a huge innovation when human beings could get milk for their children from cows, rather than having the sole source of milk coming from the mother or her lactating relatives. Having not yet developed lactase persistence, adults would not have benefited significantly from drinking cow milk. Yet, the advantage to unweaned children would have been immediate and would have incentivized keeping, rather than eating, friendly wild cows.
The warmth of this picture suggests that the painter wanted to express that the cow was a blessing to his or her family. It's an extraordinary and timeless picture.